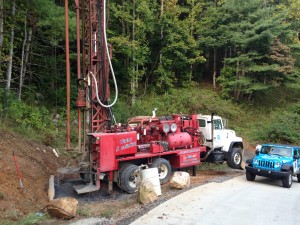 This week, we are constructing a new well for Walnut Hollow Ranch, an all-natural, grass fed cattle farm in Hayesville NC.
Charlie and Barbara Kissling have a beautiful piece of land, where they live, raise cattle, and sell cuts of delicious pastured meat on 160 pristine acres.
They already have 2 wells: one dedicated to the farm, and one for the house, but the decided they needed a new one after they hired us to come in to correct some quality issues with their potable water supply. It was determined that that well had been improperly cased (we didn't drill it) and was allowing surface water into the system.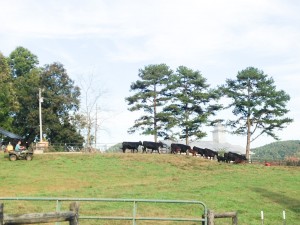 We love what Walnut Hollow Ranch stands for, and love working here among the cattle and this beautiful scenery, and we are sure the Kisslings will love their new Certified Water System.
If you'd like to find out more about Walnut Hollow, and maybe attend a trail riding event at the ranch, check out their Facebook page, and let them know that Miller Well Drilling sent you!
Add to favorites