About Porch.com via Tech Crunch:
Porch is a Pinterest-like platform for home design and improvement that also connects you to professionals who can make the designs and reconstruction a reality in your own home or apartment. You view other neighbors' home projects, see their actual project costs, and decide on the right professional by seeing friend endorsemets.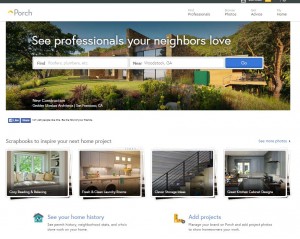 Right now, our Woodstock office has its profile set up, so you should be able to find us on the site by searching "Well Drilling" from any Metro Atlanta zipcode. Please feel free to kick around our projects, add them to your favorites, write a review, and share our profile through your social media and email.
Soon, we should have the North Carolina profile up and running. At that point, we should be thoroughly covering our service area on this exciting new platform. We'll update this post when we do!
Add to favorites