The National Groundwater Association recommends that all well owners perform an annual inspection on their water system.
A WellCheck will alert you of any immediate concerns, and performing it at regular intervals will establish benchmarks for water quality and system performance that will inform you of trending issues that may or may not require attention.
Miller Well Drilling WellCheck service is a 23-point inspection that meets or exceeds all recommended services, and is part of our Managed WellCare Program.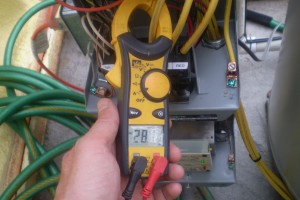 In every service, we not only perform a drawdown/ recovery test, we also test the water quality.  Beyond that, we do a barrage of electrical tests to be sure the pump motor is operating within tolerances, and do a variety of other plumbing and electrical checks to give you the most complete picture of your water system possible in an afternoon service call.
Managed WellCare clients receive this service as one visit in their regular interval visits, and rest assure that all manufacturer's warranties are extended to cover labor for as long as they keep their Certified Water Systems in our program.
Here's a complete list of everything inspected in the WellCheck Service:
Tank Pressure

Wiring Integrity, 

Ohms test for insulation resistance, 

E

lectrical Grounding Tests

Static Water Level Check

Verify Primary Power, 

Pump Motor and Winding tests, 

AMP draw testing

Pressure Gauge Check, 

Pressure Switch Operation, 

Pressure Switch Setting

Leak Test

Cartridge or Housing Filter Check

Well and Pump Tag Verification

Well Recovery Check 

-Drawdown Test

Quality Analysis: 

-Iron

-pH

-Hardness

-TDS

-Bacteria
Any items that are found out of tolerance are adjusted as needed, and our clients are left with the assurance that their water system will give them another year's reliable service.
Add to favorites